Websites that will make
you feel "Like A Child"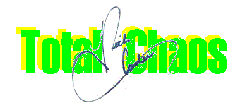 It was last updated on January 1st, of '98 but it's a great site. It's includes some cute pics some trivia, quizzes, post cards and other stuff. Check it out.










Last update was on May 4th, 2001. It has lost of pics and info. It also features Pics of the week and lyrics.










Nick On the Net http://www.geocities.com/SunsetStrip/Show/7277/ A Very cute site. It includes pics, links, pics, poems, greeting cards and more.










Flashes of Light http://www.flashesoflight.cjb.net/ An awesome site which includes Nick and Brian. It includes info, media, a fan corner, fan fiction and more.











Created on 5/6/01 4:28 P.M